Andaman Honeymoon Tours
Tuesday, 25 August 2009 08:11
administrator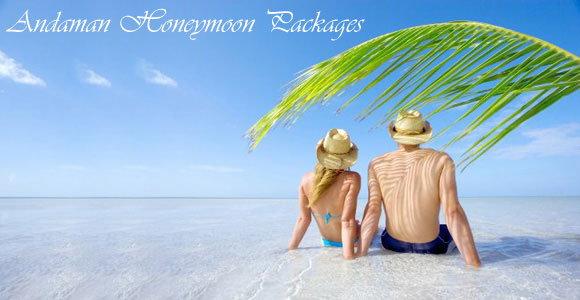 Spend a dream honeymoon in exotic Andaman and experience an aquamarine land fringed with sparkling silver sands steeped in peace.

Sunbathe, swim and dive. Relax under palm clusters as the gentle sea breeze whispers romantic secrets in your ears. Let the tropical sun work its magic on you, participate in adventure water sports like snorkeling, scuba diving, deep sea fishing and other thrilling underwater activities.


Honeymoon Attraction in Andaman

Enjoy surfing and para sailing apart from a plethora of fascinating beach activities that transport you into a paradise like land where you know, see and feel nothing but exuberance, peaceful togetherness and happiness.

Honeymoon in Andamans with nature and exotic beauty that reinforces positive interaction and a spirit of love.

Honeymoon in Andaman Andamans constitute a set of 572 islands set like glowing gems on the blue waters of the enchanting Bay of Bengal. Located at a distance of 1190 kilometers from Chennai, the capital city of Tamil Nadu, Andamans are a hot favorite with newly married couples on honeymoon.

Present your beloved with a set of traditional shell earrings, shell necklaces and delightfully ethnic waistbands. See paddy fields, areca nut trees and silver sands that form a perfect contrast with deep aqua seas. Enjoy local traditions while relaxing around a beach bonfire under a clear starlit sky as you honeymoon in Andamans with Honeymoon in India.

Have juicy papayas and pineapples, try local delicacies and gorge on exotic seafood prepared with traditional recipes.

Enjoy speedboat rides and snorkeling on the palm clustered Havelock Island. Beach tracks gradually lead to dense tropical forests. Spot an elephant or a monkey herd as you trek through the dense forests.

Visit the picture pretty Cinque Island flanked by brilliant coral reefs that add an exotic touch to stunning Andamans. Experience the tropical splendors of Ross Island, Rangat and Neil Island as you honeymoon in Andamans, India.

Get an enthralling underwater glimpse of the vibrant marine and coral world at the Mahatma Gandhi National Park located on the Jolly Buoy Island. Tour the historic Viper Island and see the oldest and the largest saw mill in Asia at the Chatham Island while you honeymoon in Andamans, India.

Tour the spectacular wonders of Diglipur Island while you honeymoon in the exotic Andamans. Visit the Saddle Peak that is the highest point on the Andamans, picnic near the River Kalpong that is the only freshwater river that flows in Andamans surrounded by deep seas. Tour the Oil palm plantations and waterfalls located near the stunning Butler Bay on the Little Andaman Island as you honeymoon in this exotic land with Honeymoon in India.
Last Updated on Sunday, 11 July 2010 11:28