Andaman Cruise Tours
Tuesday, 25 August 2009 08:09
administrator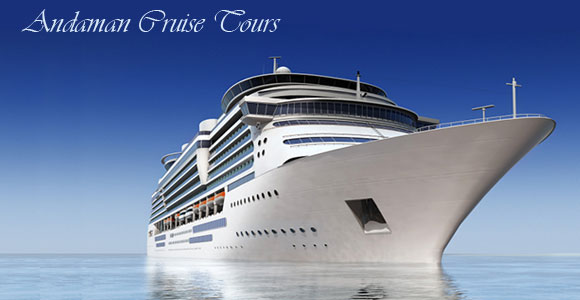 A visit to Andaman and Nicobar is never complete without a cruise to different islands of this one of a kind union territory. There are quite a few options available for you to enjoy a rejuvenating ship ride in the mesmerizing beauty of Andaman and Nicobar Islands. Apart from packages offered by tourism department of Andaman and Nicobar, there are many itineraries by private operators too. There are different types of cruise ships used for the journey.

Some are 7 star cruise liners, and some are normal ships. For tourism department packages semi deluxe liners are used. M. V. Nicobar, M. V. Nancowry, M. V. Swaraj Dweep, M. V. Harshavardhana and M. V. Akbar are the ships under usage.

It is Port Blair that connects Andaman and Nicobar to the rest of Indian mainland. There are regular ship service from Chennai, Kolkata and Vishakapatnam. From Chennai, it takes nearly 60 hrs to cover the distance, 66 hrs from Kolkata and 56 hrs from Vishakapatnam. From Port Blair, there are ships for Chennai and Kolkata 4 times every month and once in a month to Vishakapatnam.

Sailing into the heart of ocean with nothing ahead of you, more often than not will leave you awestruck. And the luxury in these cruise liners will add to the relaxation for which that you have set out to Andaman and Nicobar.
Last Updated on Sunday, 29 August 2010 09:34